(2015) Our Winter Pics
As the days get shorter and the weather cools to a chill, keep cozy fireside with these must-read BC Books!
News & Events
Our most recent reports
Picture Books
Brothers of the Wolf
written & illustrated by Caroll Simpson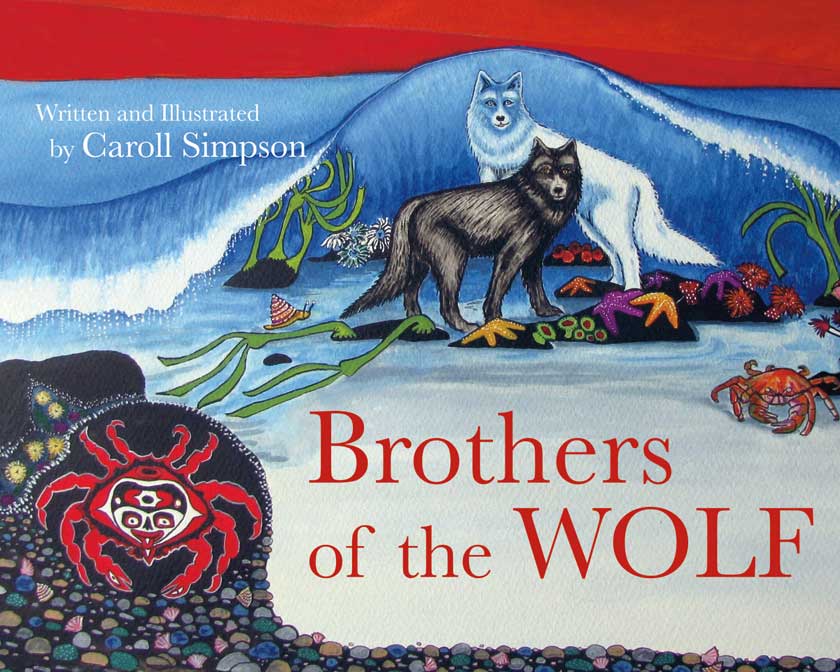 9781772030389, $12.95
This is the tale two wolf cubs found and raised in a village on the Pacific coast as human children.
HERITAGE HOUSE PUBLISHING
The Canoe He Called Loo Taas
by Amanda Reid-Stevens; illustrated by Michael Nicoll Yahgulanaas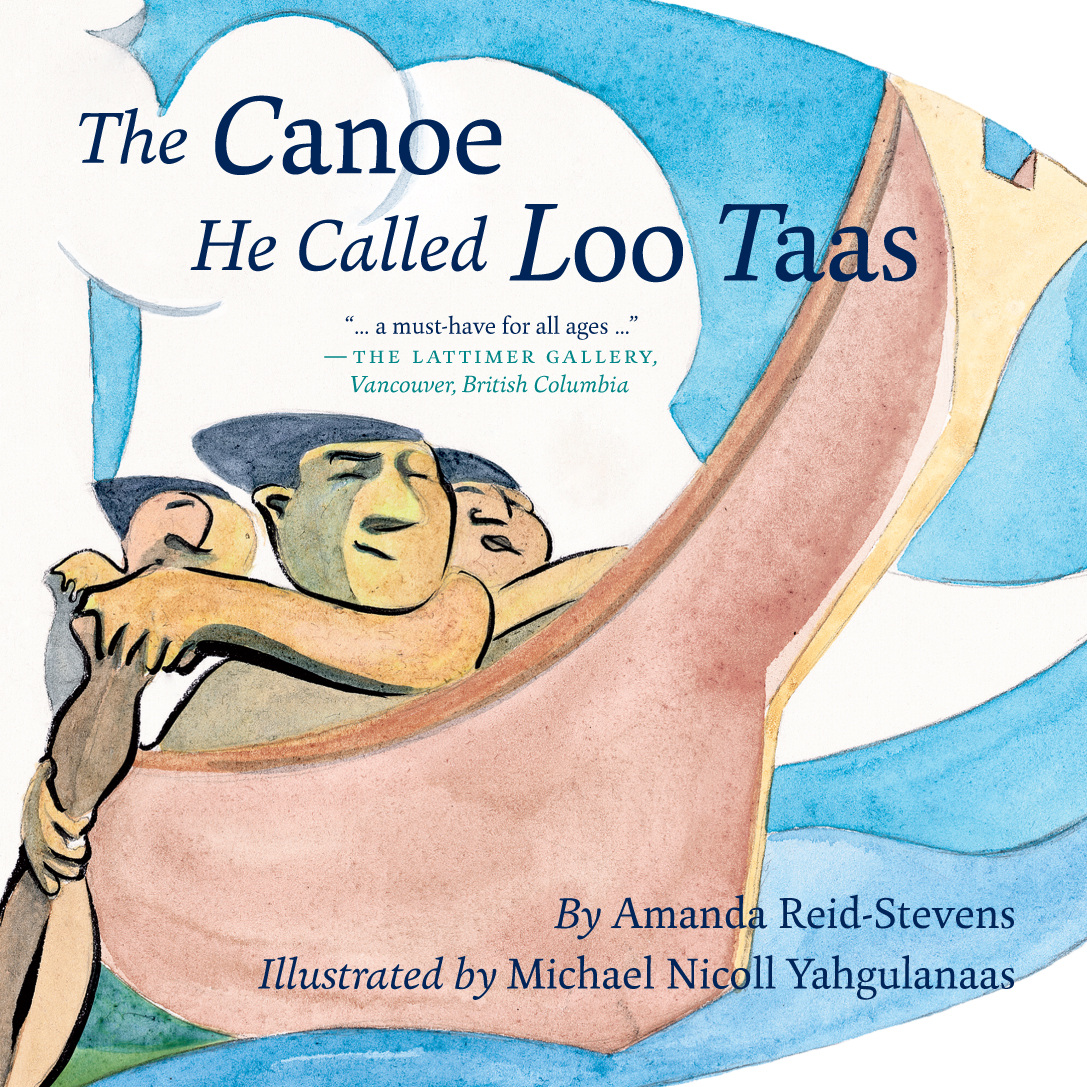 9780991678204, $12.99
Loo Taas is the amazing 50-foot canoe designed by Bill Reid and carved by members of the Haida community. Her name means "Wave Eater" in the Haida language. This is the story of how the canoe came to be through the eyes of the designer's daughter. This is the story of Loo Taas.
MCKELLAR & MARTIN
Nighty-Night: A Bedtime Song for Babies
by Richard Van Camp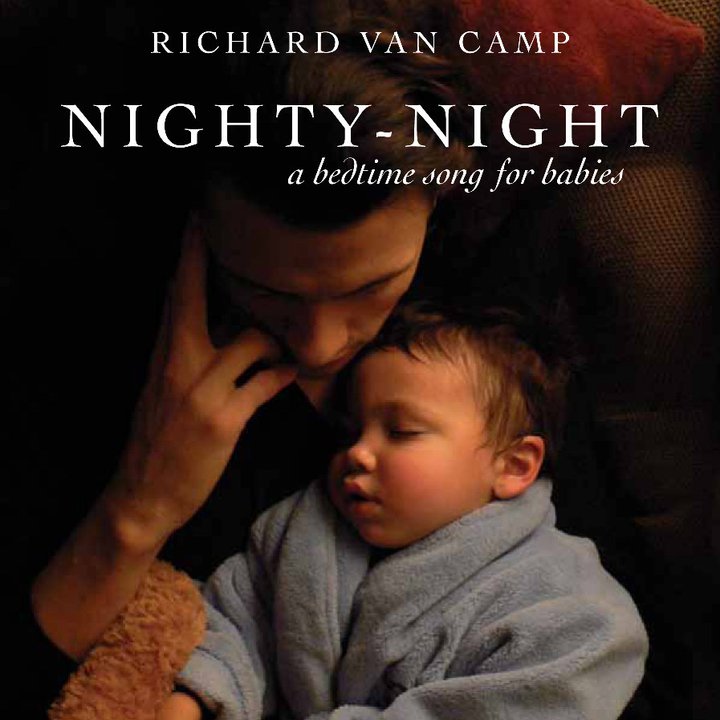 9780986576744, $8.99
Nighty-Night is a warm, delightful way for kids, parents, grandparents, and caregivers to share in the twilight hours before bedtime.
MCKELLAR & MARTIN
So Many Babies
by Lorna Crozier; illustrated by Laura Watson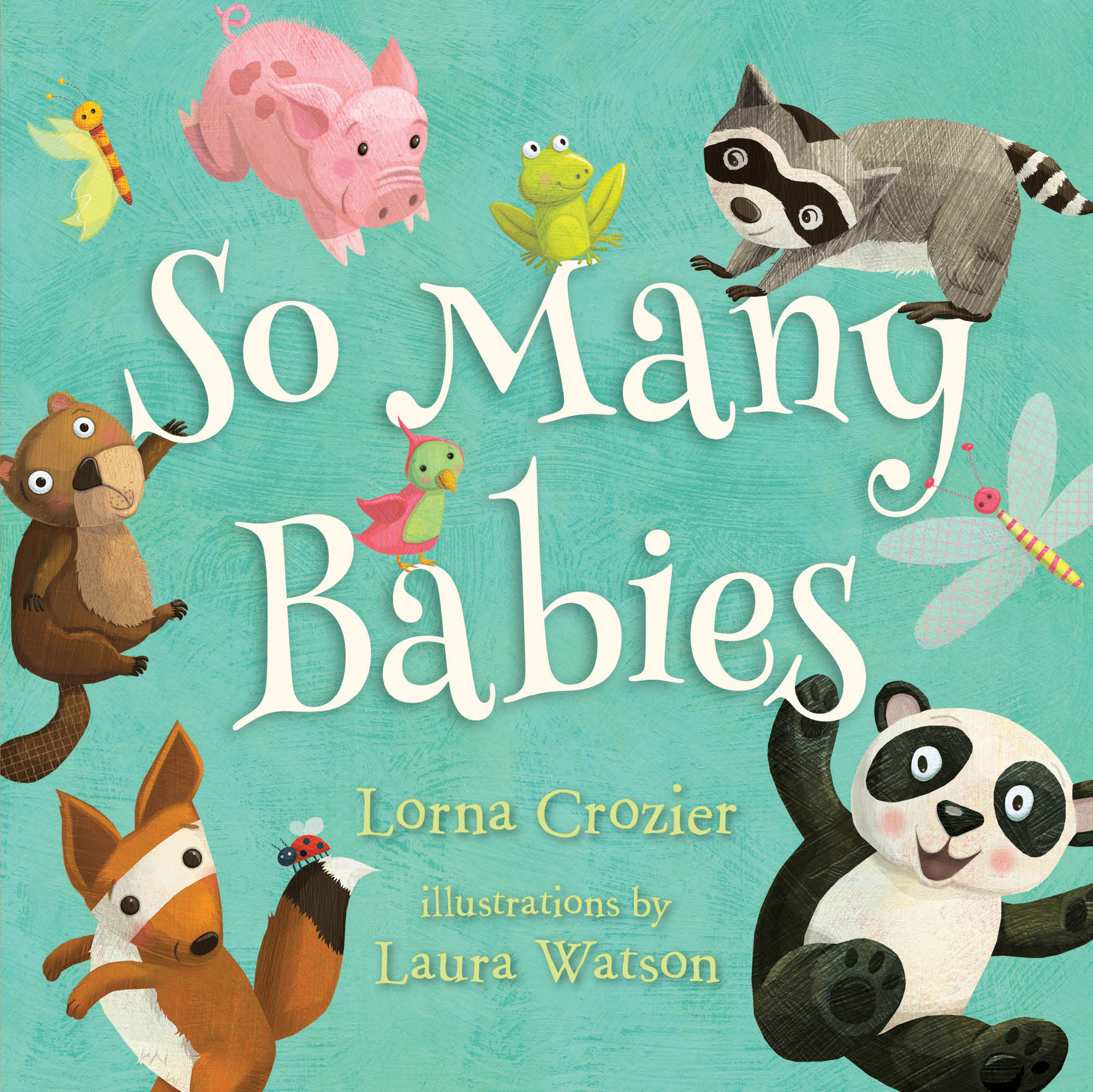 9781459808317, $9.95
Perfect for babies and toddlers, this adorable board book features a wide variety of baby animals and explores all of the places they live.
ORCA BOOK PUBLISHERS
Taan's Moons: A Haida Moon Story
by Alison Gear; illustrated by Kiki van der Heiden with the Children of Haida Gwaii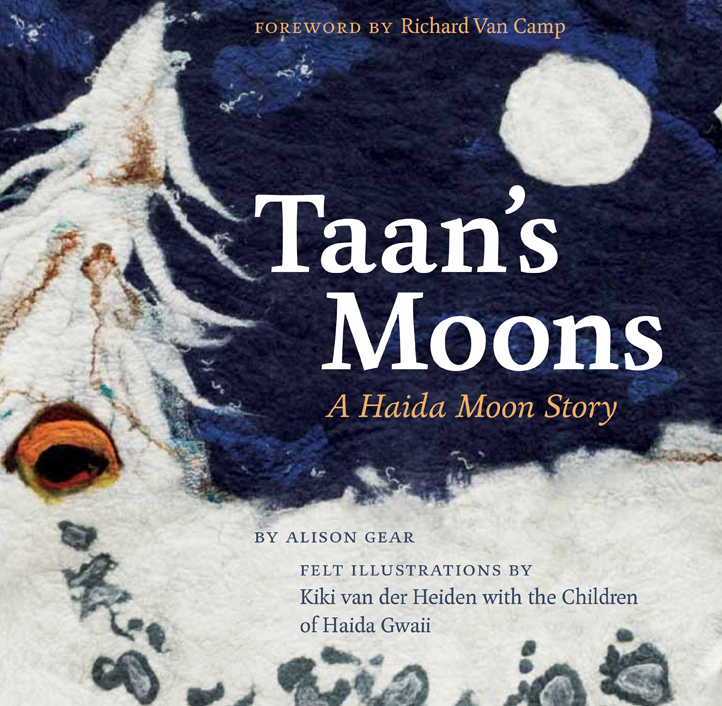 9780991678242, $19.99
This is a story woven together by the community on Haida Gwaii, and is based on one version of the Haida moon cycle. Taan experiences and shares the wonder of the unfolding seasons with the reader. Includes Skidegate and Old Massett Haida translations, and a Foreword by award-winning author Richard Van Camp.
MCKELLAR & MARTIN
Young Readers
Aliens Among Us: Invasive Animals and Plants of British Columbia
by Alex Van Tol; illustrated by Mike Deas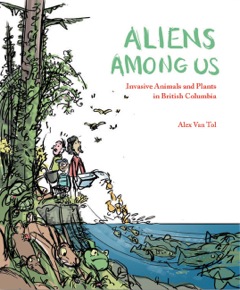 9780772668530, $19.95
Would you know a Dalmatian Toadflax if you saw it? This informative book arms young people with the tools to stop invasive species in British Columbia.
ROYAL BC MUSEUM
Brother XII's Treasure
by Amanda Spottiswoode; illustrations by Molly March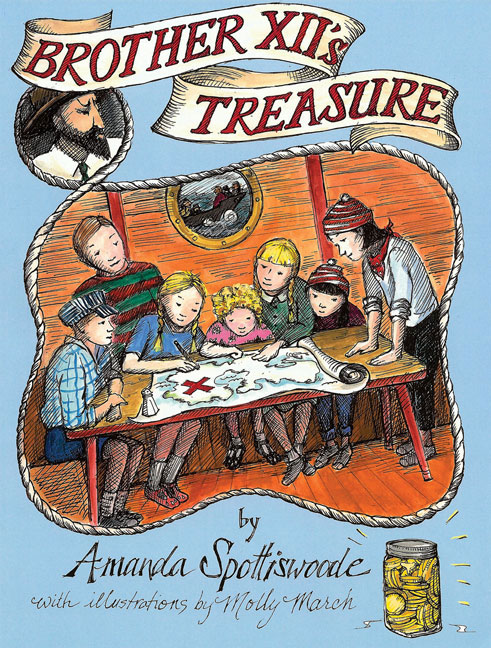 9781772030716, $12.95
In 1936 seven children are sprung from their boarding schools in England to the coast of British Columbia for a sailing adventure like no other.
HERITAGE HOUSE PUBLISHING
The Secret of Grim Hill
by Linda DeMeulemeester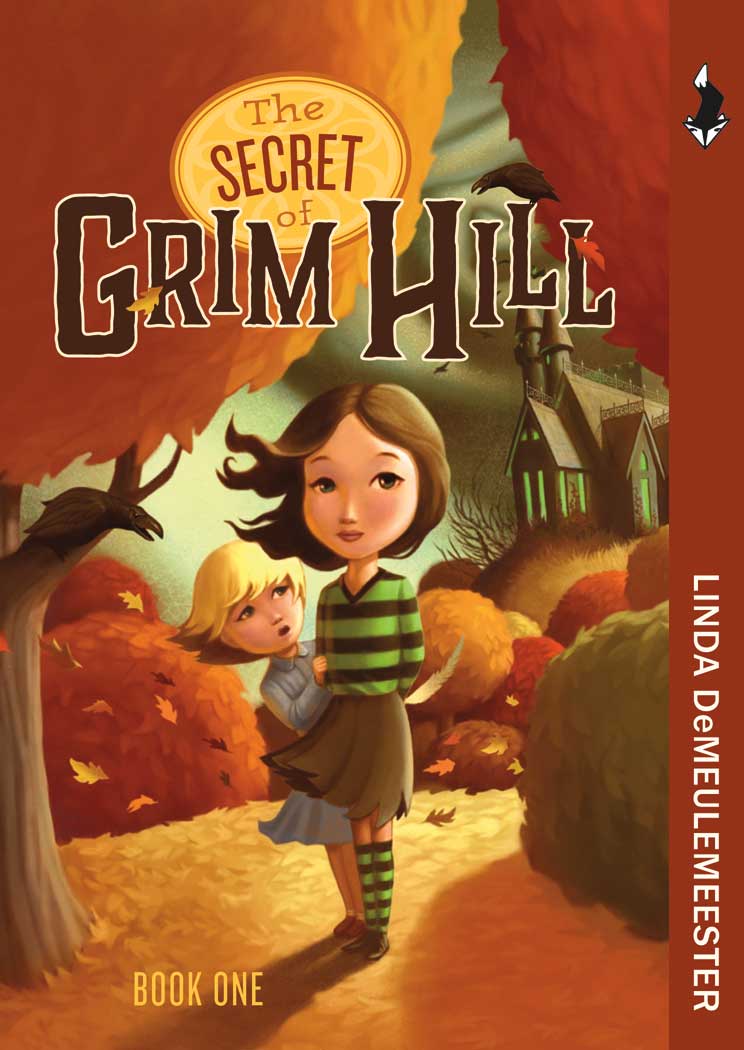 9781772030747, $12.95
Cat attempts to win a scholarship to the private school, Grimoire, but after discovering a book about Celtic mythology, she realizes there is something wicked inside of it.
HERITAGE HOUSE PUBLISHING
What's The Buzz: Keeping Bees in Flight
by Merrie-Ellen Wilcox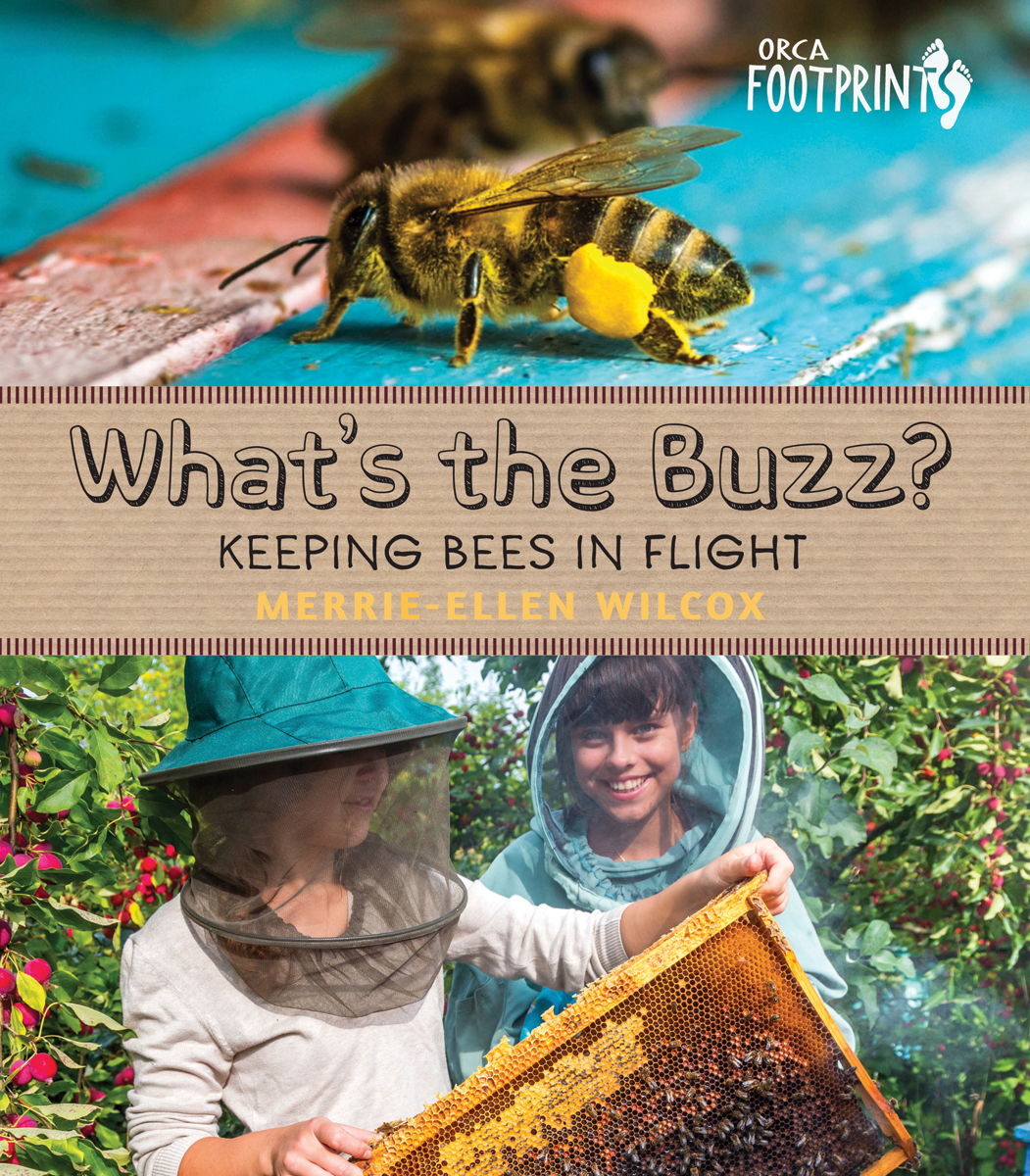 9781459809604, $19.95
What's the Buzz? celebrates the magic of bees—from swarming to dancing to making honey—and encourages readers to do their part to keep the hives alive.
ORCA BOOK PUBLISHERS
Fiction
A Place Called Sorry
by Donna Milner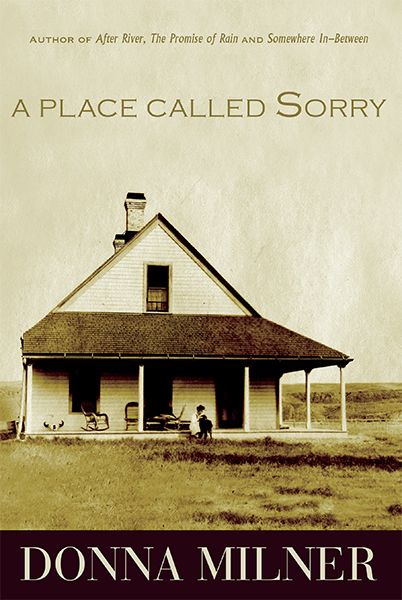 9781927575949, $22.95
In the fourth novel from Donna Milner, bestselling author of After River and Somewhere In-Between, the Chilcotin War is at the centre of a gripping family saga.
CAITLIN PRESS
Are You Seeing Me?
by Darren Groth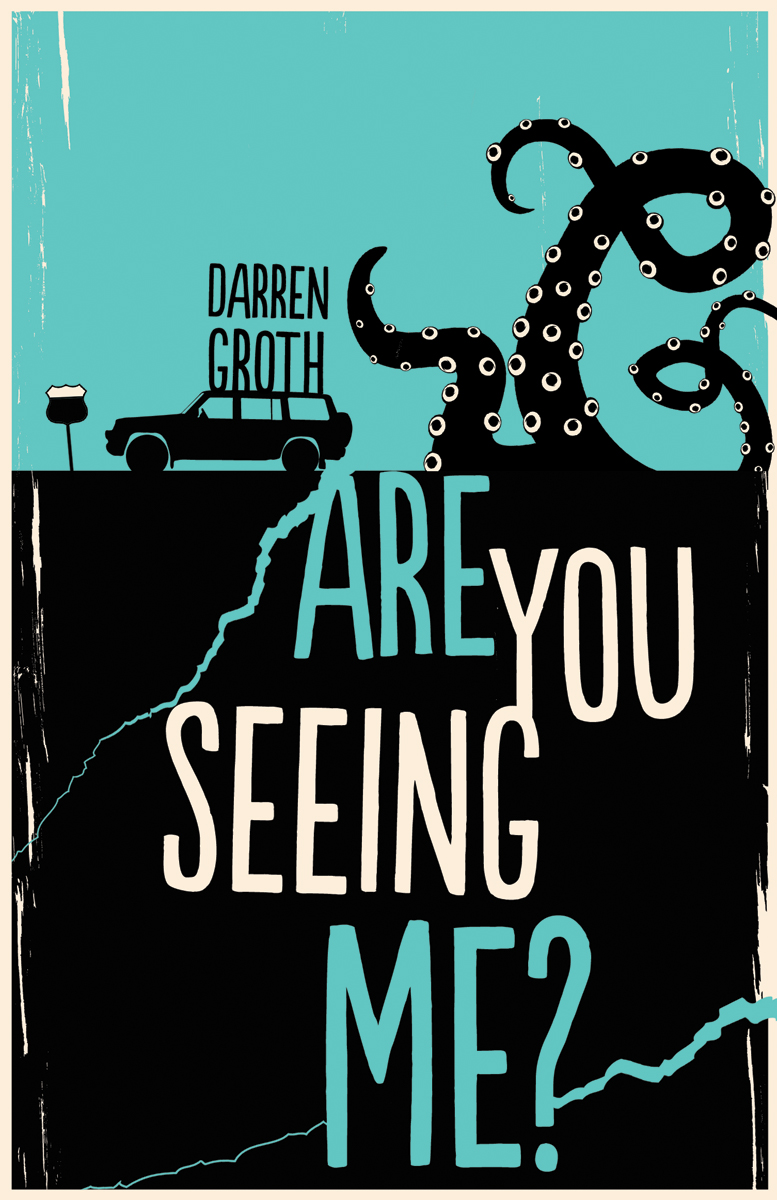 9781459810792, $19.95
Twins Justine and Perry leave their home in Australia for a Canadian road trip. For Perry, the trip is a celebration. For Justine, it's an opportunity to learn how to let go.
ORCA BOOK PUBLISHERS
Hannah & the Wild Woods
by Carol Anne Shaw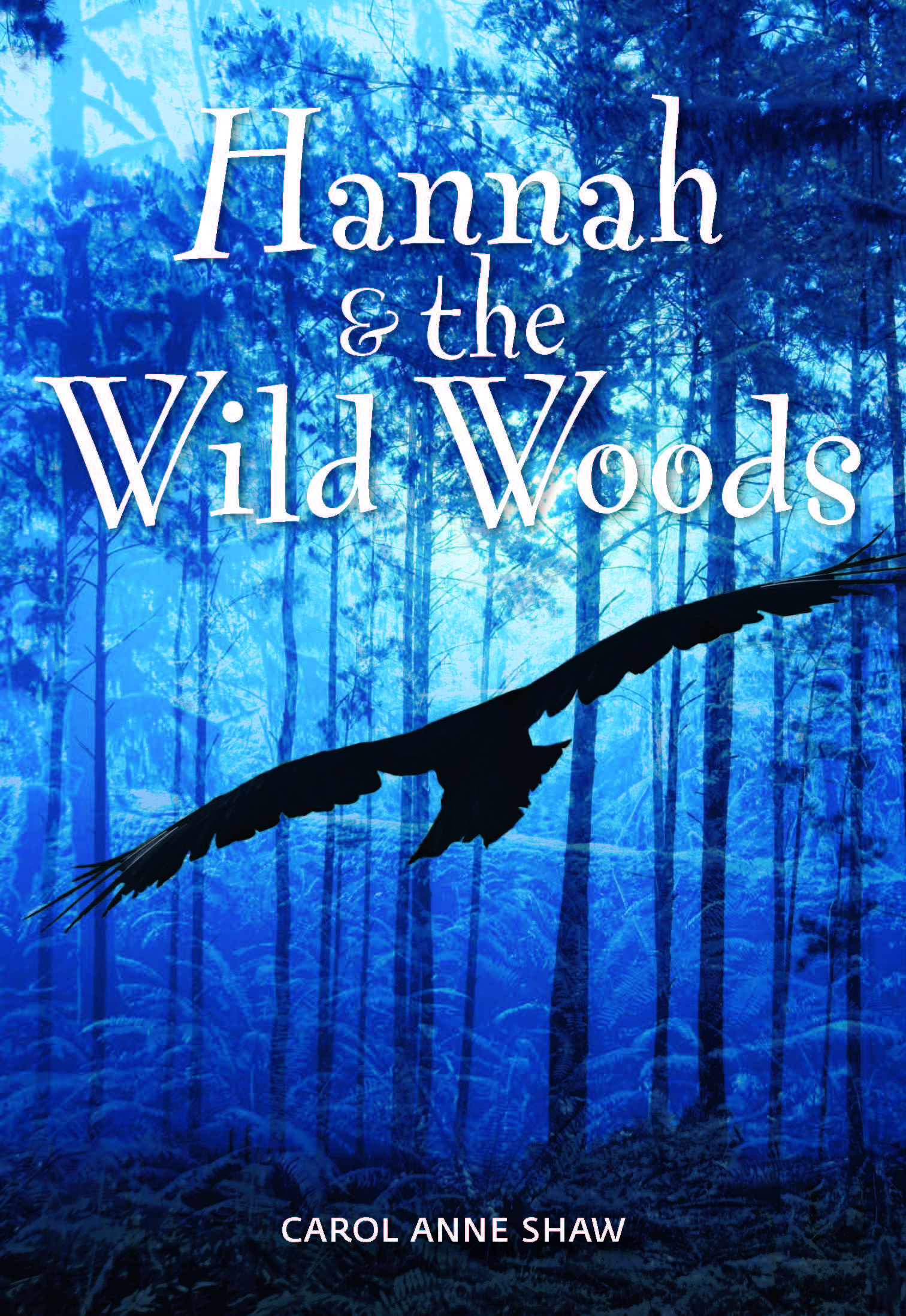 9781553804406, $11.95
Hannah is on the West Coast cleaning beaches of debris when a mysterious Japanese girl, secretly a spirit fox, appears—longing for mortality.
RONSDALE PRESS
Canada at a Glance
Cleaner, Greener, Healthier: A Prescription for Stronger Canadian Environmental Laws and Policies
by David R. Boyd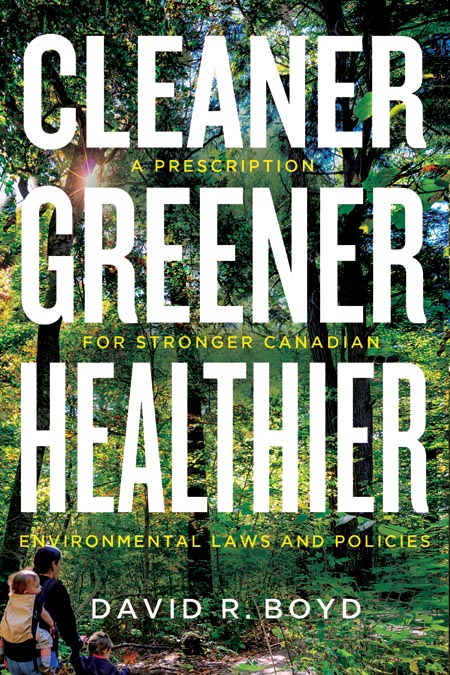 9780774830478, $34.95
David R. Boyd reveals the striking weaknesses in Canadian environmental policy, describes the damage these flaws are wreaking on our health, and prescribes practical, affordable solutions.
UBC PRESS
From Treaty Peoples to Treaty Nation: A Road Map for All Canadians
by Greg Poelzer & Ken S. Coates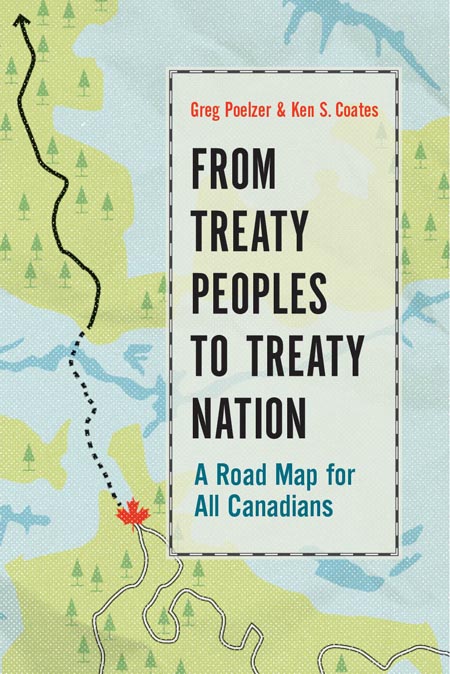 9780774830874, $34.95
This realistic and refreshingly optimistic book shows how Canada must adjust to the rights and aspirations of Aboriginal peoples to ensure a better future for all Canadians.
UBC PRESS
Saving Farmland: The Fight for Real Food
by Nathalie Chambers with Robin Alys Roberts & Sophie Wooding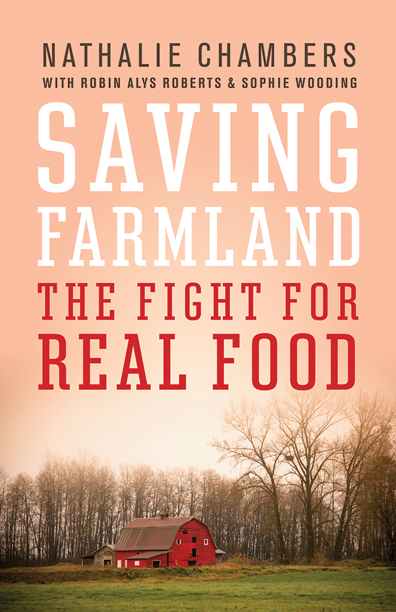 9781771600736, $25.00
Filled with farming stories from the past and present and brimming with fascinating facts, Saving Farmland is a practical treatise to help us all support local farming and sustainable land development and indulge in good eating—forever.
ROCKY MOUNTAIN BOOKS
How To
Aging Safely in Your Home
by Yvonne Poulin & Gordon Morrison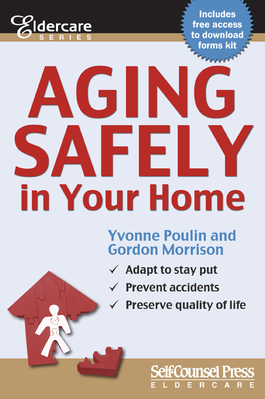 9781770402195, $15.95
A practical guide to help you decide if it's possible to age safely at home, and how to adapt if you choose to move.
SELF-COUNSEL PRESS
Creating a Happy Retirement
by Dr. Ronald W. Richardson & Lois A. Richardson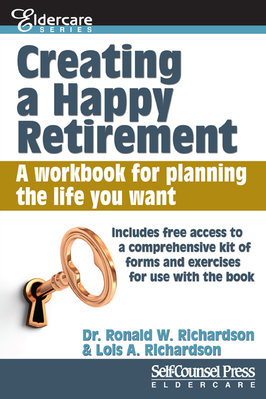 9781770401655, $14.95
A workbook of activities designed to help retirees focus on what is important and make decisions that will provide their retirement years with structure.
SELF-COUNSEL PRESS
How to Succeed at University (and Get a Great Job!): Mastering the Critical Skills You Need for School, Work, and Life
by Thomas R. Klassen & John A. Dwyer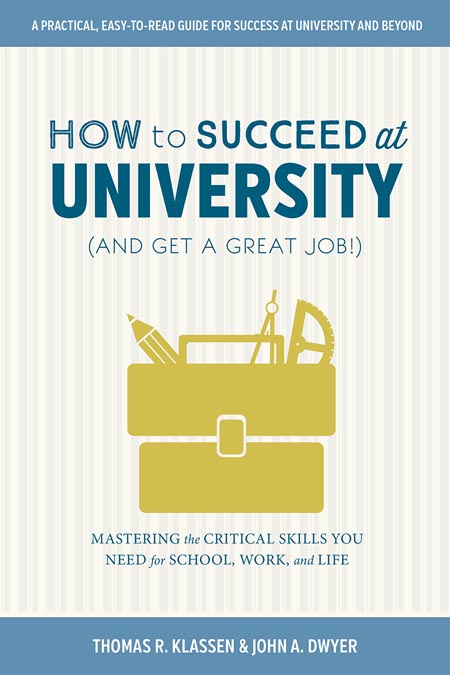 9780774838986, $19.95
This practical, easy-to-read, real-life guide, written by two expert insiders, is what you need for success at university, and beyond.
UBC PRESS
Talk to Your Doc
by Mary Hawkins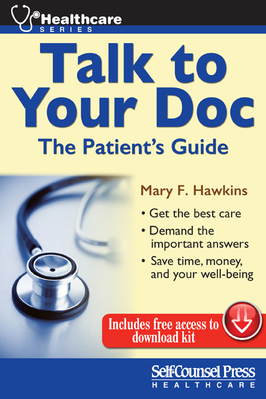 9781770402270, $19.95
The definitive guide to useful communication strategies for patients seeking optimal health care and the best health outcomes.
SELF-COUNSEL PRESS
Local Stories
Around the World on Minimum Wage
by Andrew Struthers Price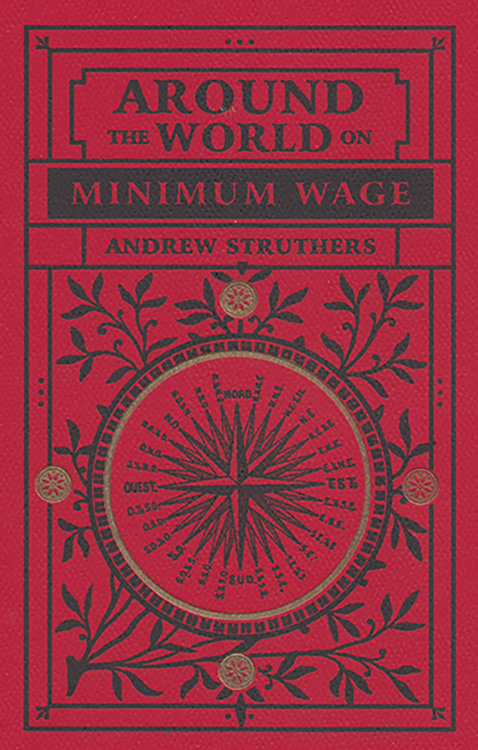 9781554200863, $24.00
An exciting travel adventure, as the author explores darkest Scotland, equatorial Africa, remote Tibet, rainsoaked Tofino, and inner Struthers.
NEW STAR BOOKS
The Real Thing: The Natural History of Ian McTaggart Cowan
by Briony Penn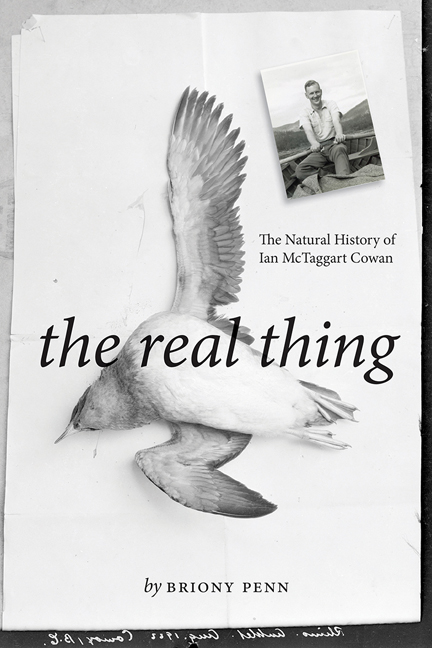 9781771600705, $30.00
Authorized by his family and with the research support of the University of Victoria Libraries, Briony Penn provides an unprecedented window into the story of Ian McTaggart Cowan.
ROCKY MOUNTAIN BOOKS
Sonia: The Life of Bohemian, Rancher and Artist Sonia Cornwall, 1919-2006
by Sheryl Salloum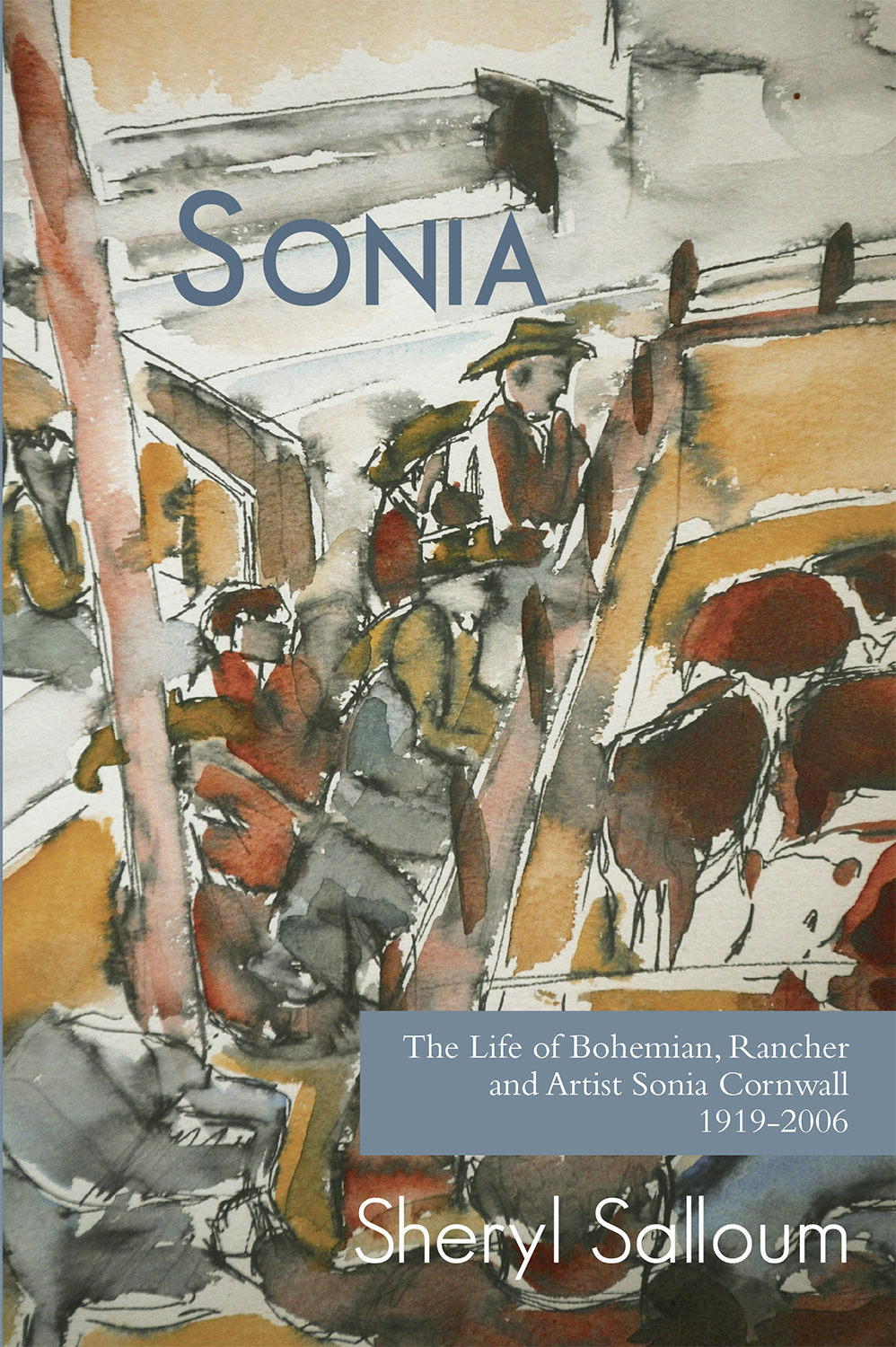 9781927575901, $24.95
Sonia Cornwall developed a distinct style that captured the nuances of the rugged landscape, doing for British Columbia's Interior what Emily Carr did for the Coast.
CAITLIN PRESS
Writing the Okanagan
by George Bowering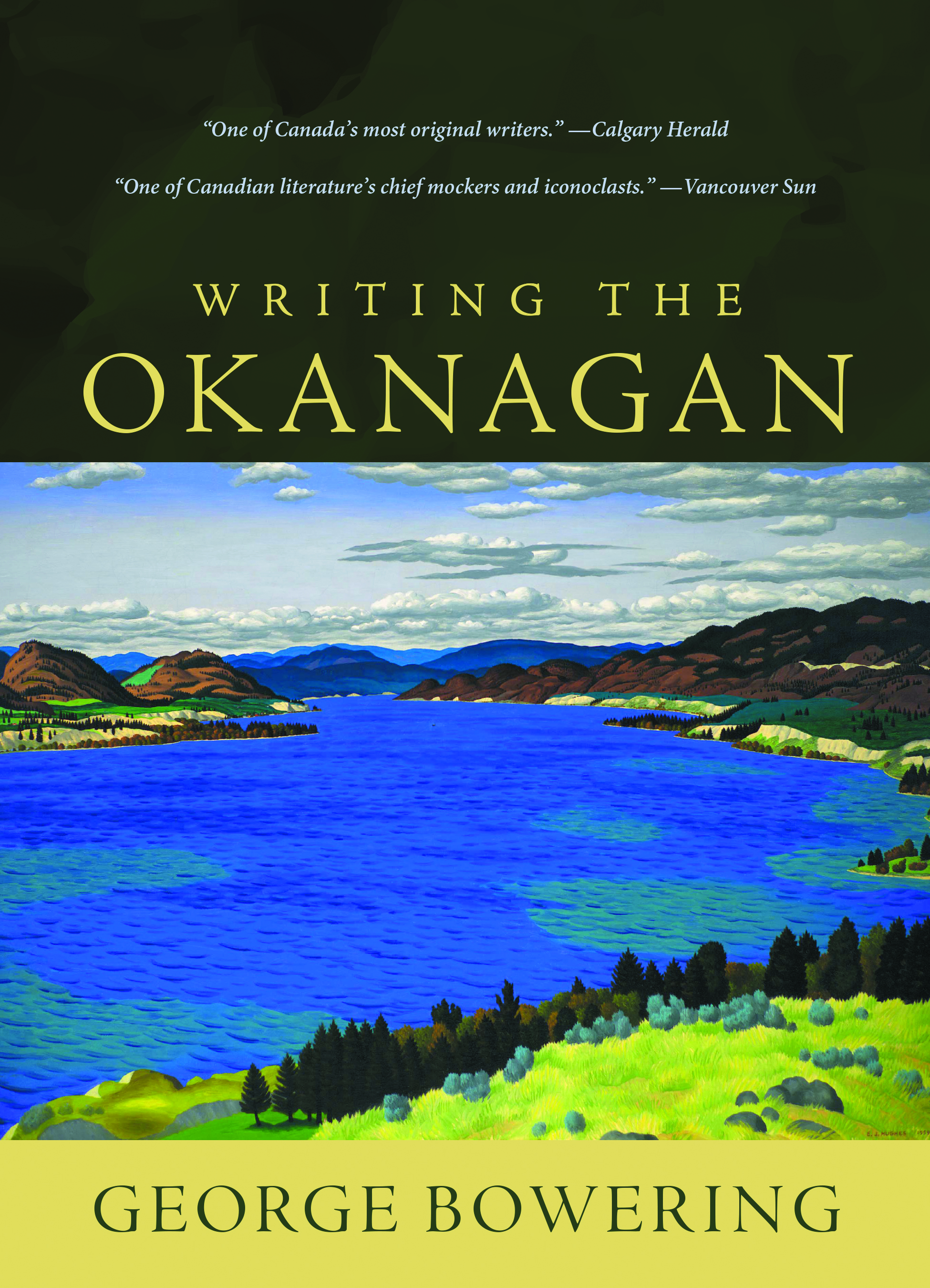 9780889229419, $24.95
With the addition of some previously unpublished works, Writing the Okanagan draws on forty books Bowering has published since 1960—poetry, fiction, history, and some forms he may have invented.
TALONBOOKS
History
Arctic Ambitions: Captain Cook and the Northwest Passage
edited by James Barnett & David Nicandri; preface by Robin Inglis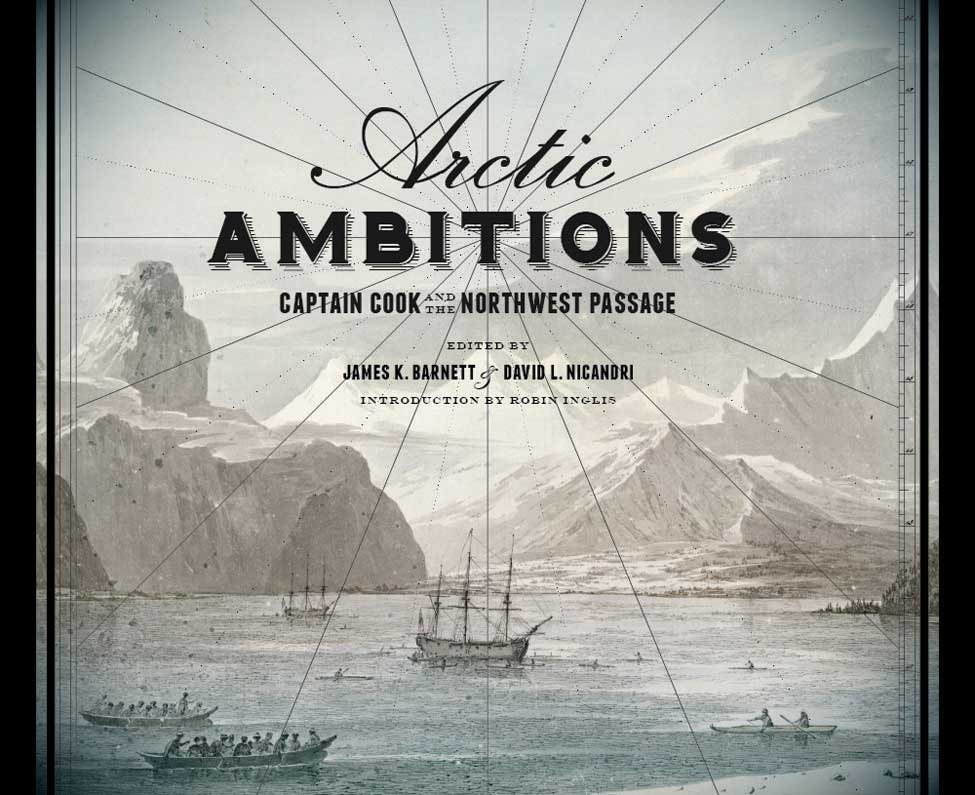 9781772030617, $59.95
This collection of essays from an international and interdisciplinary group of scholars tells the story of Cook's northern Pacific and Arctic voyage.
HERITAGE HOUSE PUBLISHING
Soviet Princeton
by Jon Bartlett & Rika Ruebsaat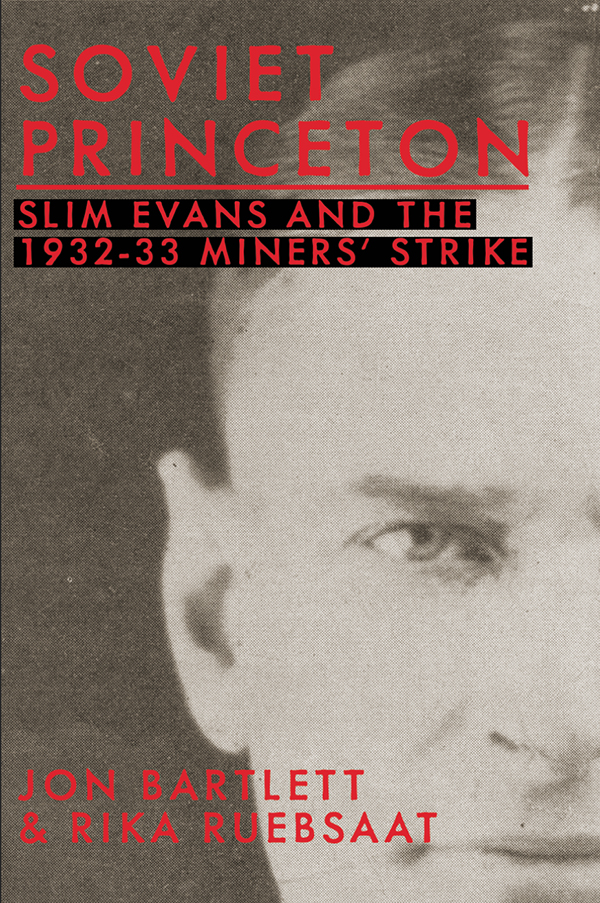 9781554201099, $19.00
The winter of 1932–33 saw the town of Princeton, BC divided, with picket lines, Ku Klux Klan threats and the kidnapping of labour organizer Slim Evans.
NEW STAR BOOKS
Through an Unknown Country: The Jarvis-Hanington Winter Expedition through the Northern Rockies, 1874–1875
by Mike Murtha & Charles Helm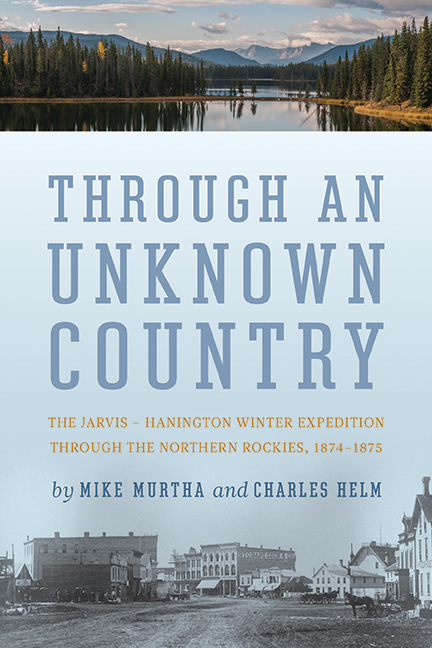 9781771601337, $30.00
Based on unpublished reports and journals, Through An Unknown Country provides a harrowing and riveting account of a 19th century expedition through the northern mountain ranges of western Canada.
ROCKY MOUNTAIN BOOKS
Uncharted Waters: The Explorations of José Narváez (1768–1840)
by Jim McDowell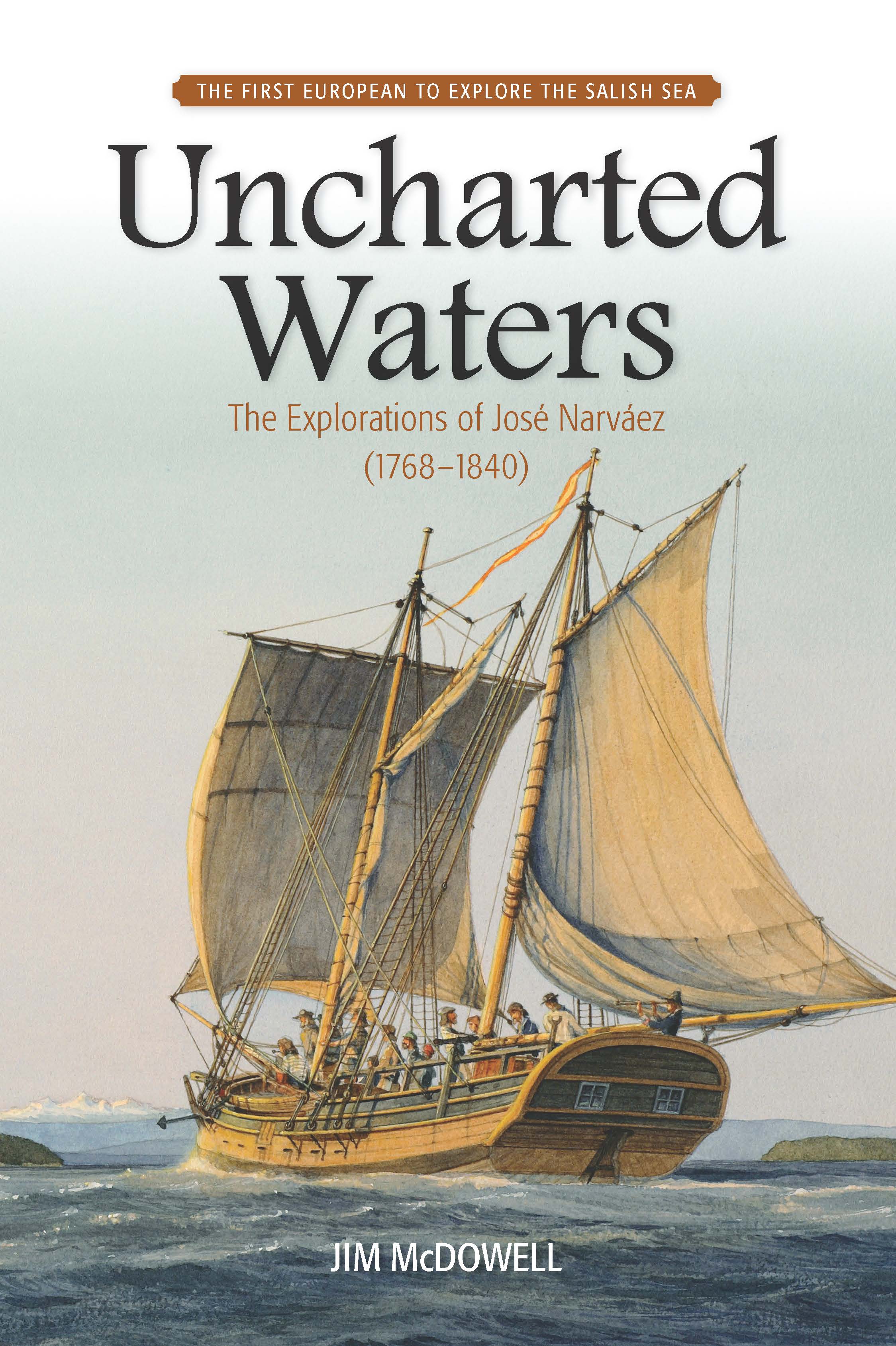 9781553804345, $24.95
The first complete biography of the overlooked Spanish mariner who explored and mapped much of the Pacific Northwest Coast, including Vancouver harbour—before Captain Vancouver.
RONSDALE PRESS
Whistle Posts West: Railway Tales from British Columbia, Alberta, and Yukon
by Mary Trainer, Brian Antonson & Rick Antonson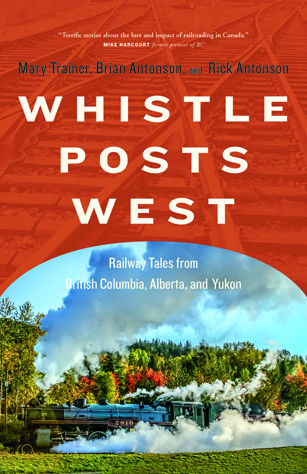 9781772030433, $18.95
Everybody has a train story. Whistle Posts West presents a compelling array of stories that illustrate how and why the railways continue to capture our imaginations.
HERITAGE HOUSE PUBLISHING
Photobooks
British Columbia and Yukon Gold Hunters: A History in Photographs
by Donald E. Waite; foreword by Iona Campagnolo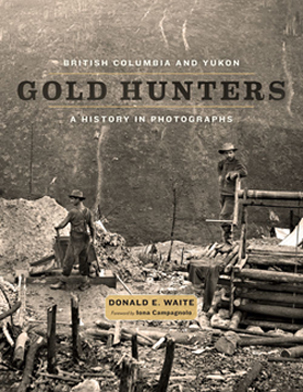 9781772030778, $29.95
In this masterful collection of stories, historical images, and handcrafted maps, Donald Waite celebrates the human quest for gold.
HERITAGE HOUSE PUBLISHING
Live Souls: Citizens and Volunteers of Civil War Spain
by Serge Alternês & Alec Wainman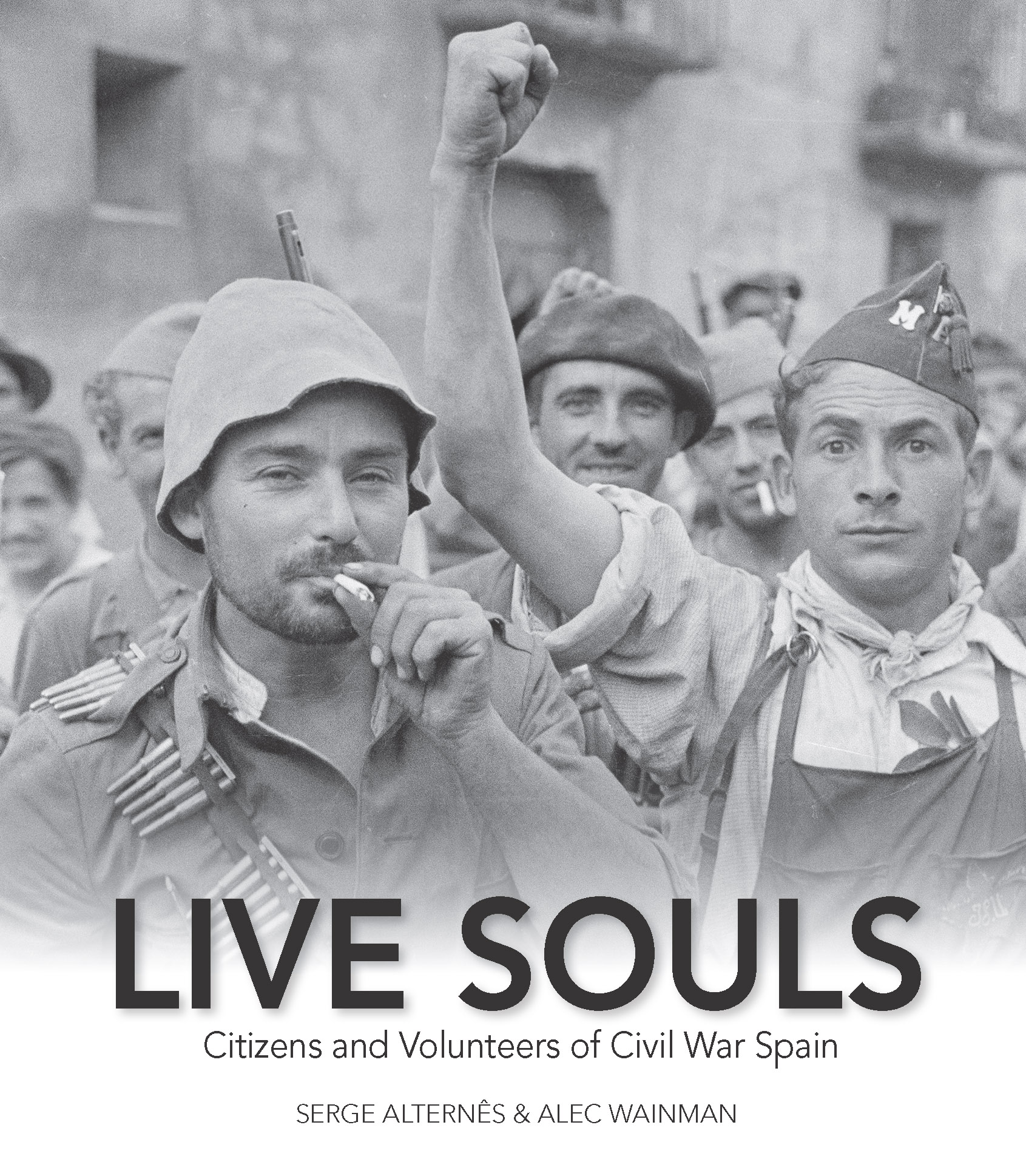 9781553804376, $24.95
Alec Wainman's memoir of his time as a volunteer in the Spanish Civil War features 210 of his striking photographs—long thought to be lost.
RONSDALE PRESS
New Perspectives on the Gold Rush
edited by Kathryn Bridge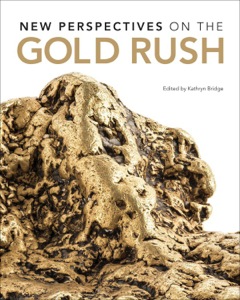 09780772668547, $24.95
Ten insightful essays by historians, curators and heritage professionals offer different views on familiar stories and explore the legacies of the gold-rush years.
ROYAL BC MUSEUM
Tod Inlet: A Healing Place
by Gwen Curry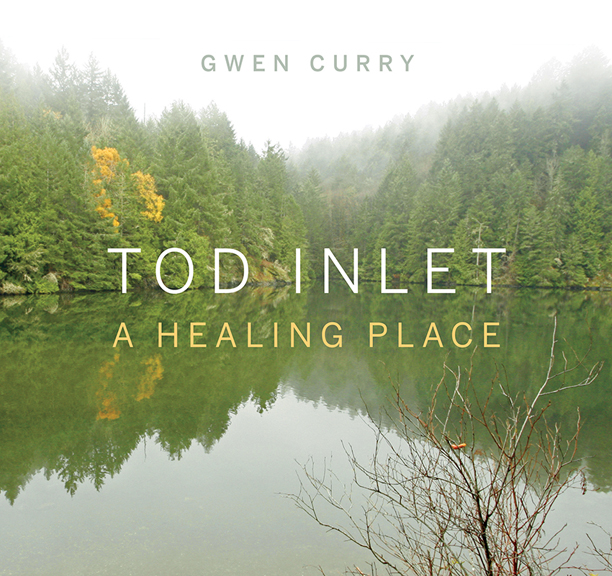 9781771600767, $25.00
Tod Inlet has been a place of refuge for hundreds, if not thousands, of years, but few are aware of its history. Gwen Curry weaves the natural, cultural, and industrial stories of the area with her personal observations of nature reclaiming and healing the landscape.
ROCKY MOUNTAIN BOOKS
Treasures of the Royal British Columbia Museum
compiled by Jack Lohman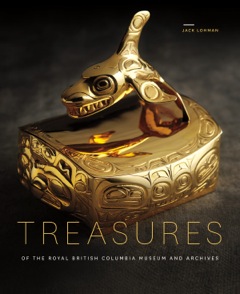 9780772668301, $39.95
Treasures celebrates not just the richness of museum collections but their importance to culture, science and our understanding of British Columbia's place in the world.
ROYAL BC MUSEUM
Poetry
Cosmophilia
by Rahat Kurd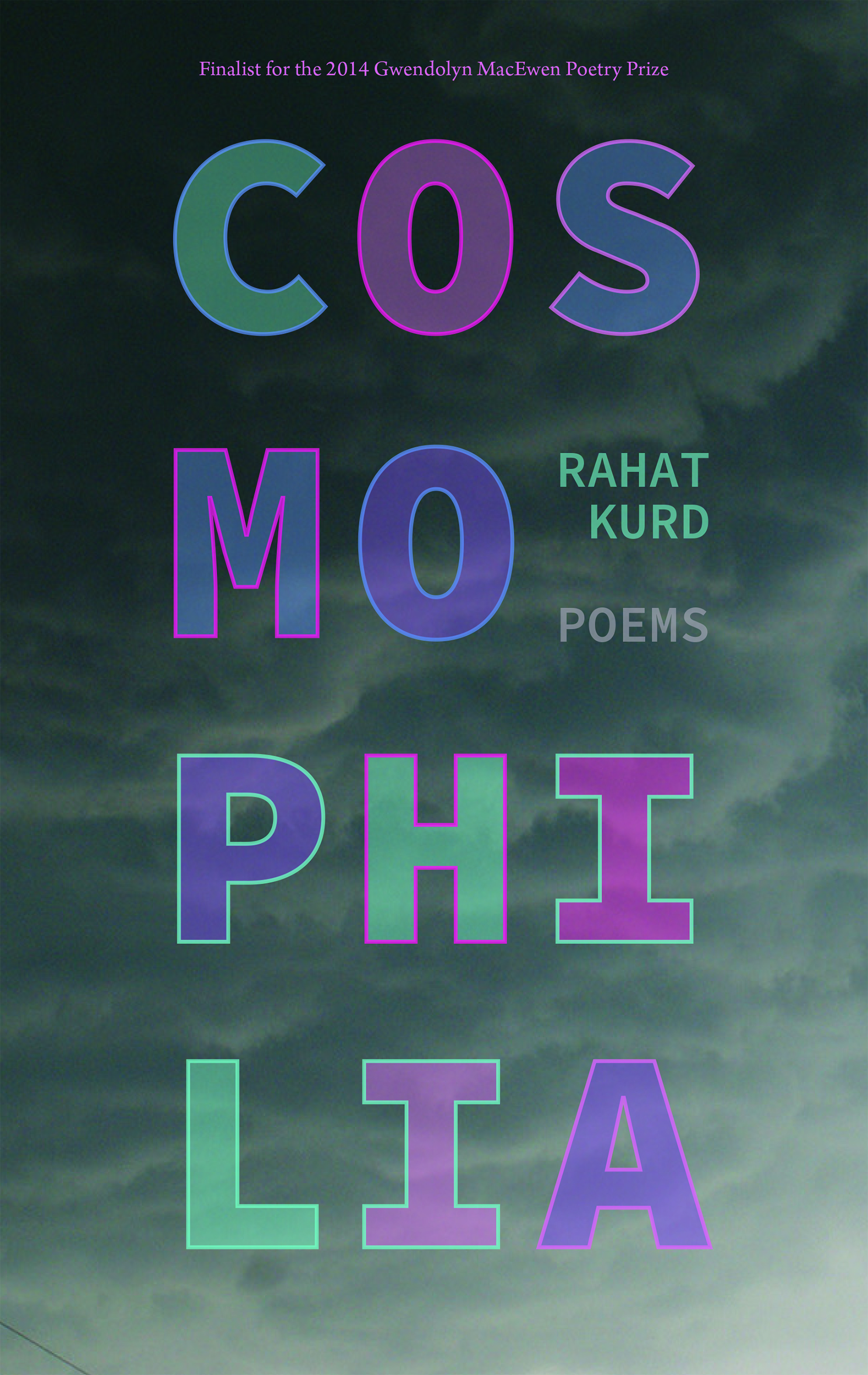 9780889229464, $16.95
A Muslim woman engaging in religious and political imagery in lyric and narrative styles, Rahat Kurd provides a unique book of poetry that combines reflections on Kashmir, Muslim culture, and religious imagery.
TALONBOOKS
Peacock Blue: The Collected Poems
by Phyllis Webb; edited by John F. Hulcoop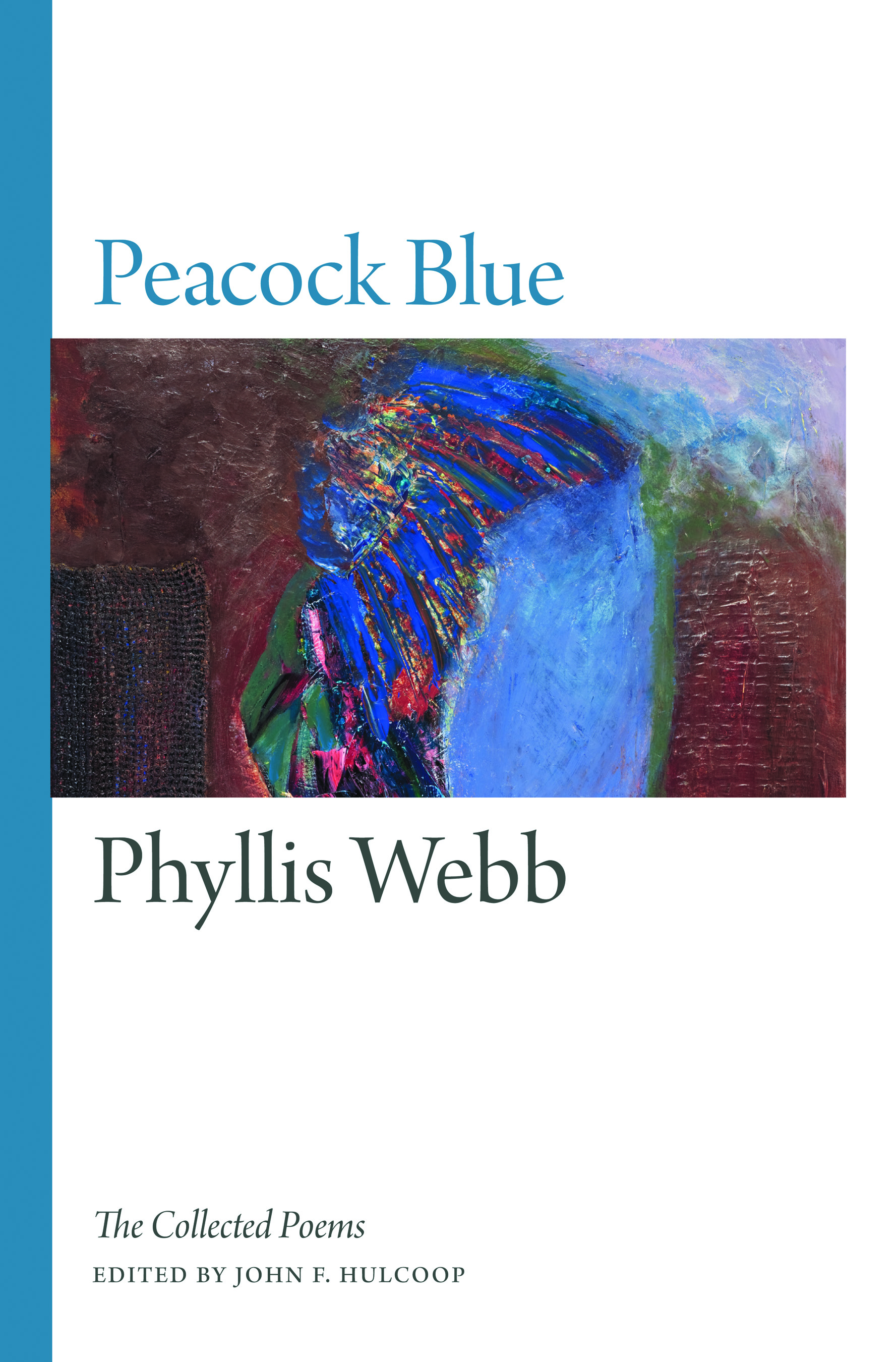 9780889229143, $29.95
"Surely, Peacock Blue is the literary event of the year. She has engendered her full scope – by silences – by retreats – unto a woman's lyric authority." —Malahat Review
TALONBOOKS
Rom Com
by Dina del Bucchia & Daniel Zomparelli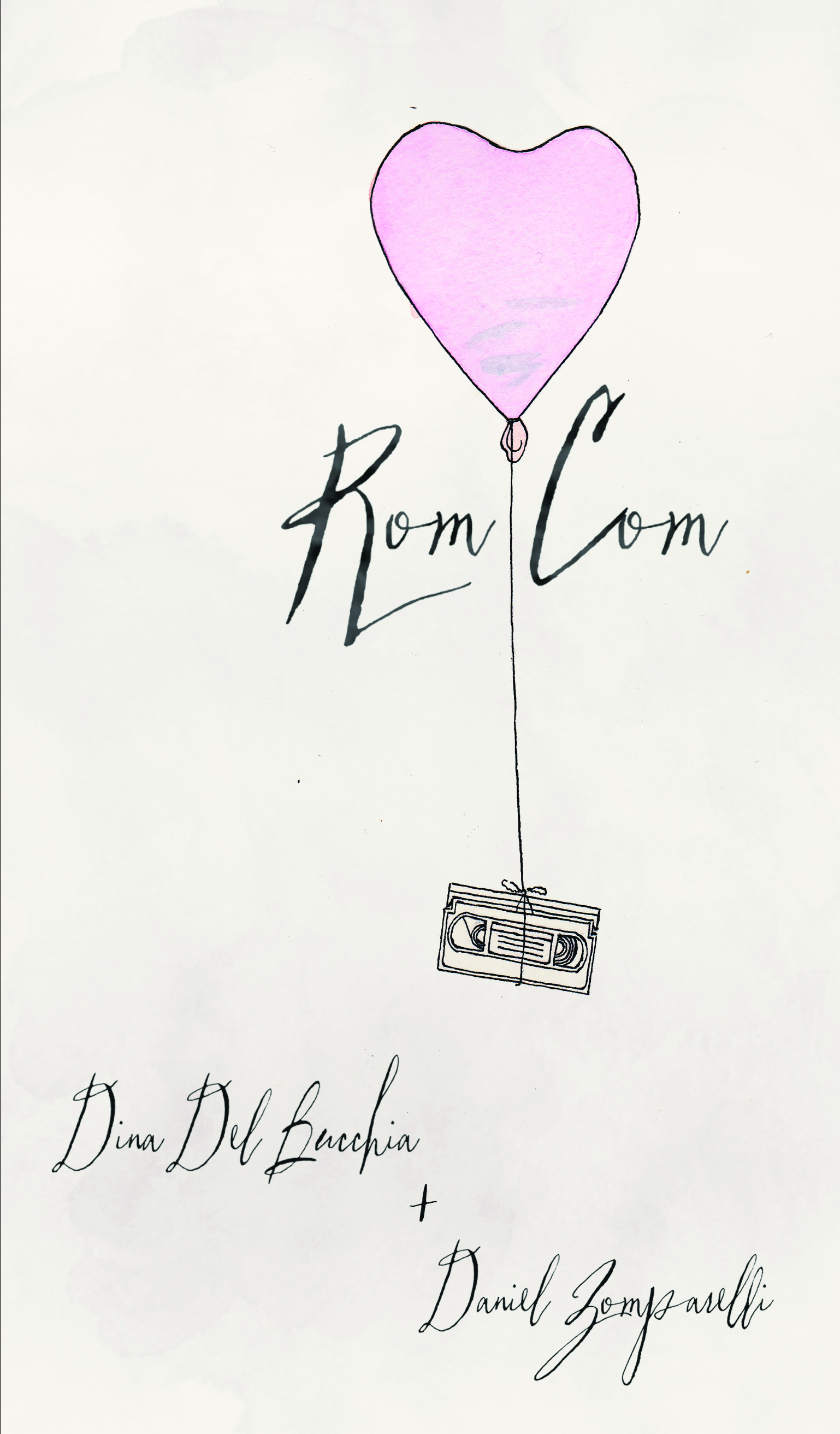 9780889229600, $19.95
A raucous, whip-smart collection of poems, Rom Com borrows the genre's voices, flashy personas, and iconic moments to render a remarkable portrait of modern love.
TALONBOOKS
Scree: The Collected Earlier Poems, 1962–1991
by Fred Wah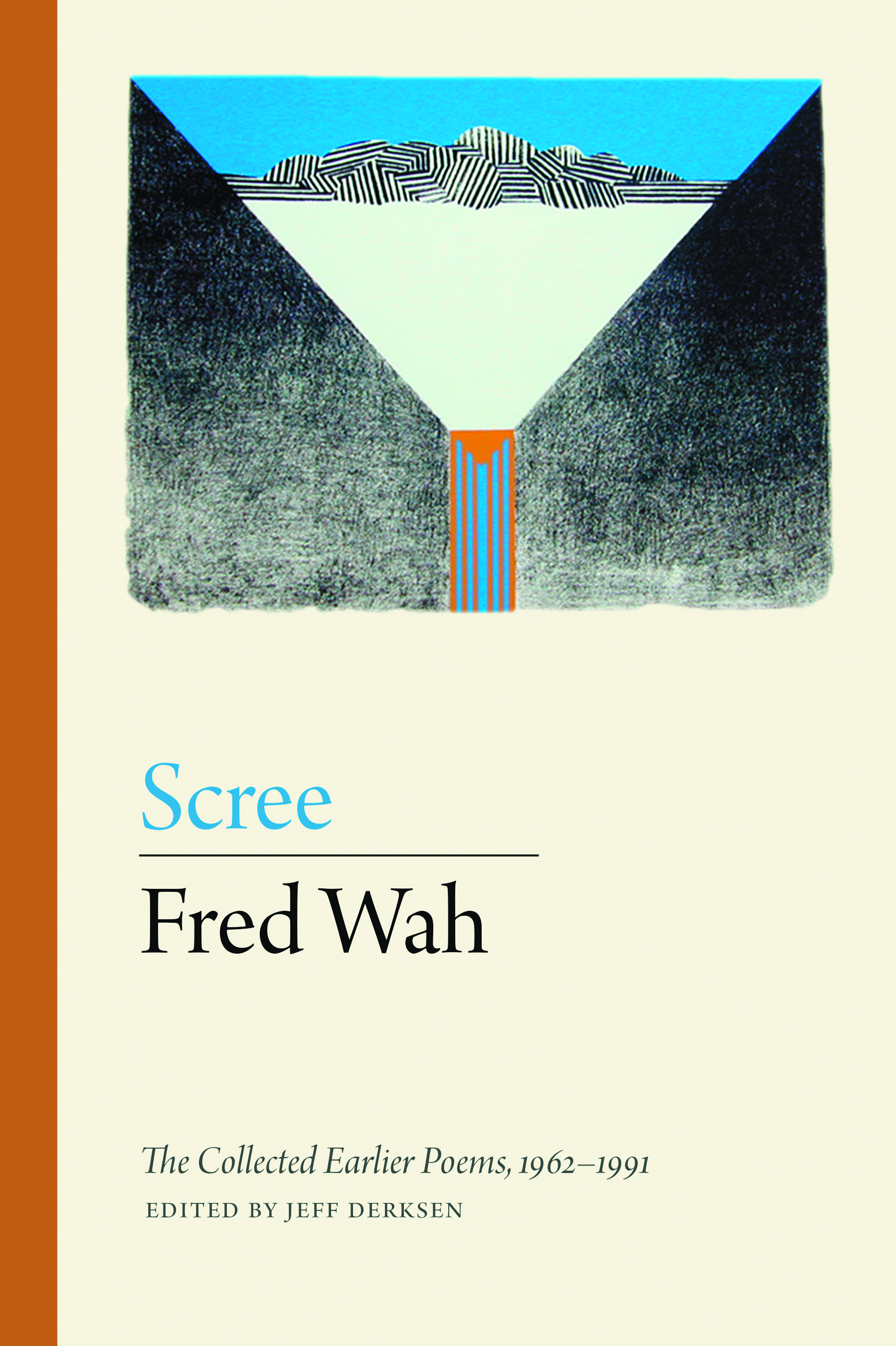 9780889229471, $45.00
Fred Wah's career has spanned six decades but most of his early work is out of print. Containing thirteen volumes, this collection allows readers to (re)discover this groundbreaking work.
TALONBOOKS
Skeena
by Sarah de Leeuw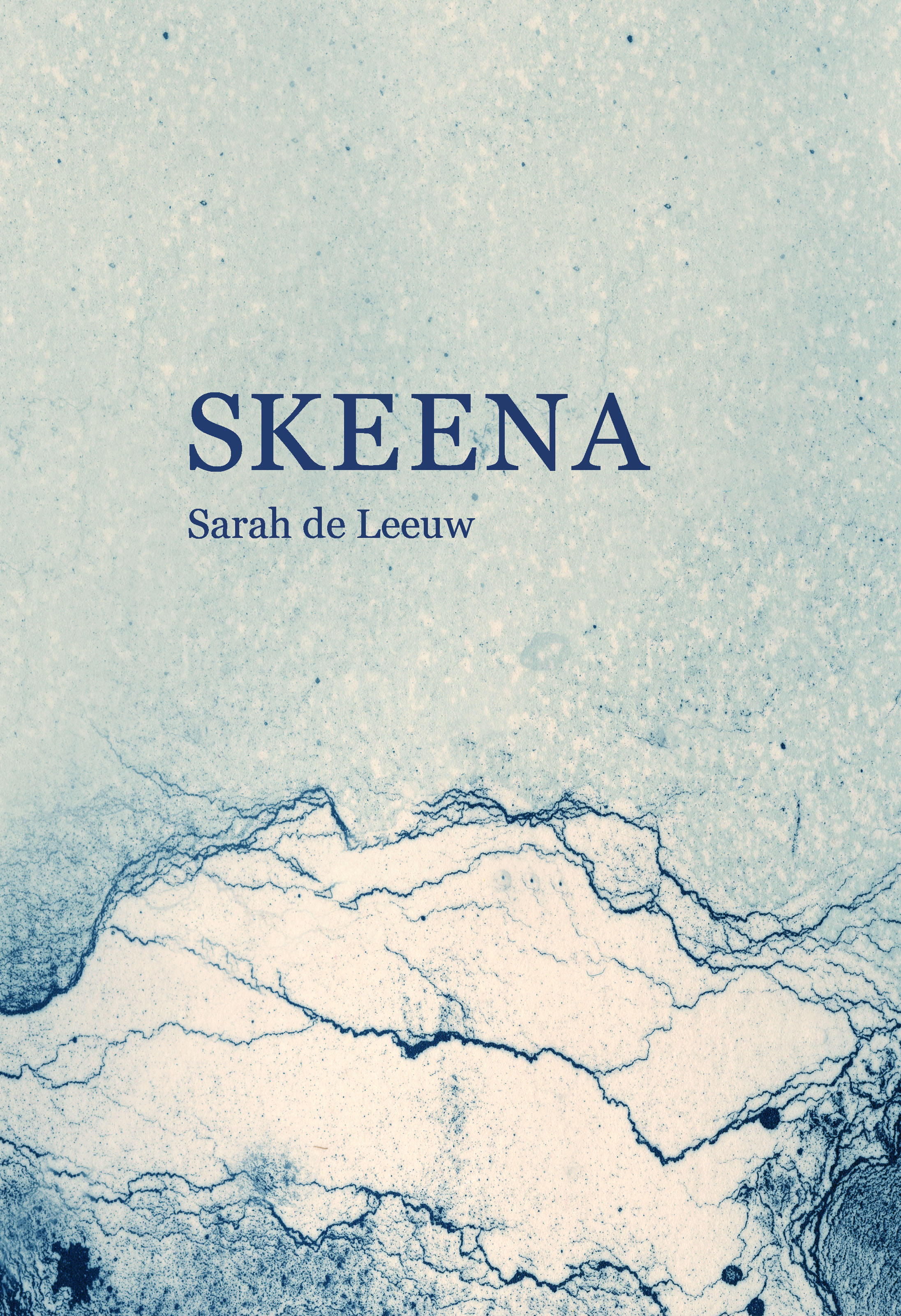 9781927575918, $18.00
"Songs of joy for the beauty of a river, and prayers for its well being and [for] those who dwell within its drainage. The Skeena … has its muse in Sarah de Leeuw." —Wade Davis
CAITLIN PRESS
The World, I Guess
by George Bowering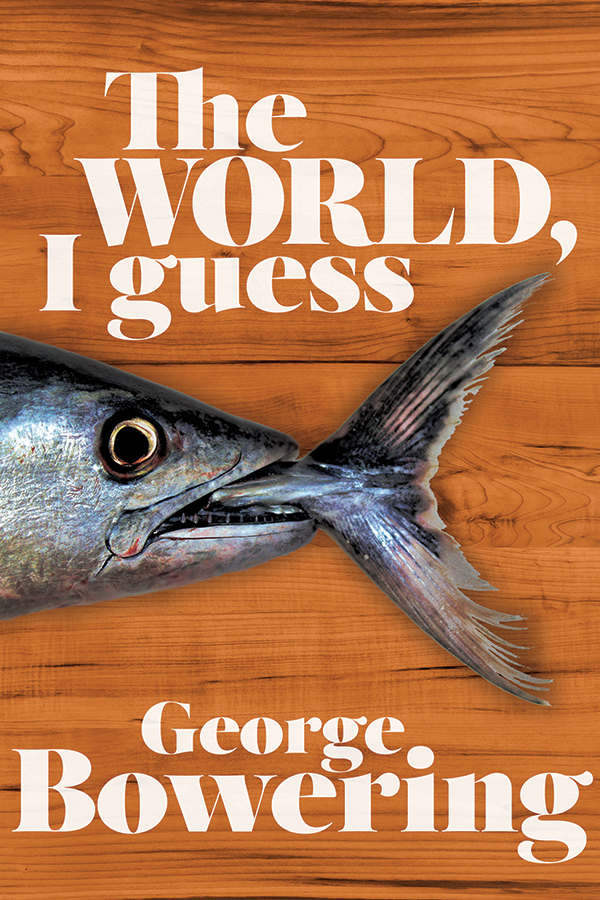 9781554200962, $18.00
A substantial book that demonstrates a command of a broad poetic range and echoes a lifetime of reading and learning from Pound, Williams, Stanley, and others.
NEW STAR BOOKS
Winners and Losers
by Marcus Youssef & James Long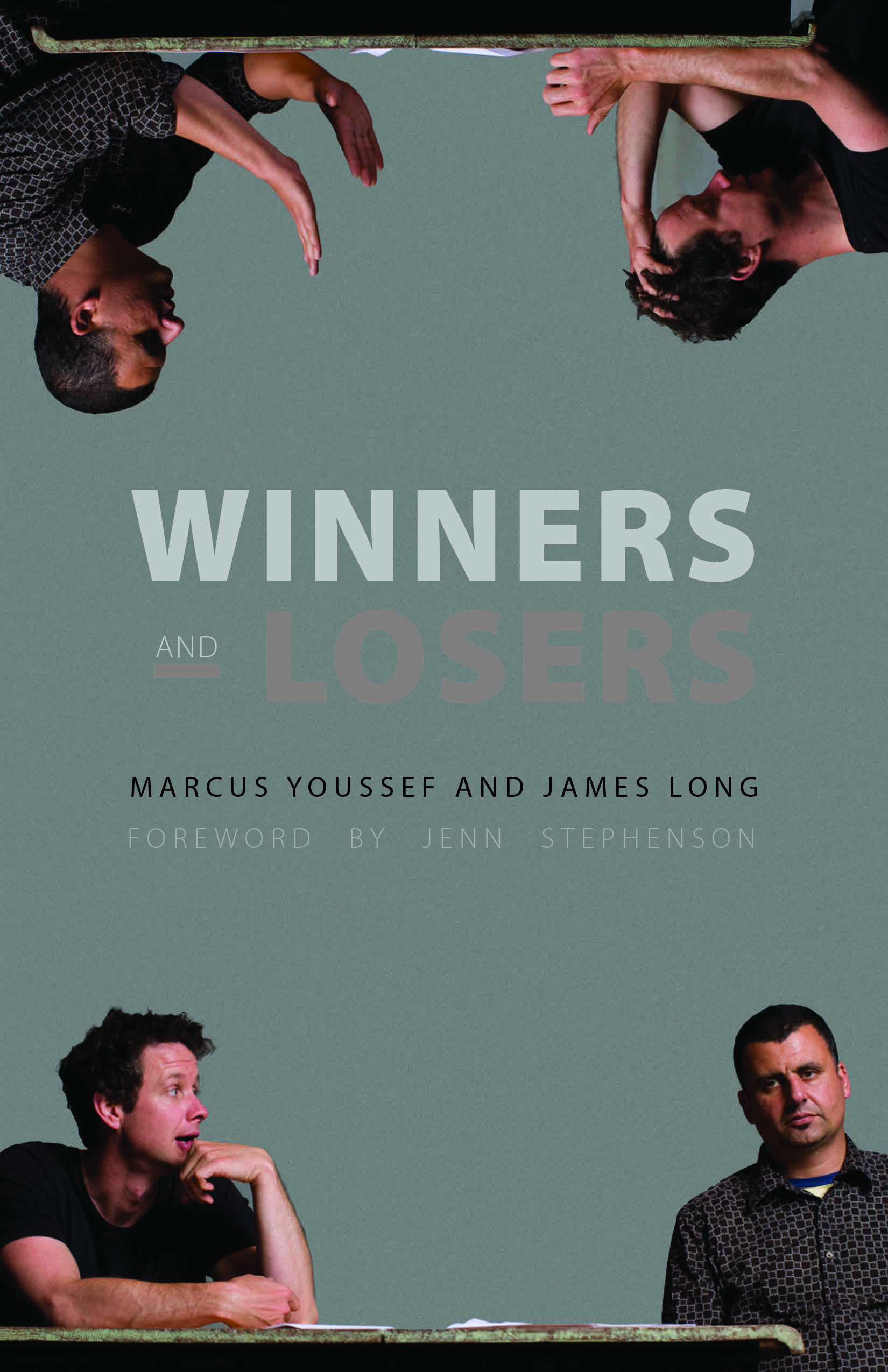 9780889229327, $16.95
Two friends pass the time together playing a made-up game in which they name people, places, or things and debate whether they are successful or not; in other words, winners or losers.
TALONBOOKS