BC Bestsellers
For the week of March 19, 2017
Bestseller List
The BC Bestseller List is compiled using sales data from over 80 independent bookstores in BC, which is provided to the ABPBC by TBM BookManager. The list represents sales of BC published books released within the calendar year.
---
Welcome
The Association of Book Publishers of BC (ABPBC) is a trade association, founded in 1974, whose aims are to foster an environment in which our members will flourish and to expand an awareness of the value of books in all our lives. We are the largest regional affiliate of the Association of Canadian Publishers.
For more information on our member-driven association go to Who We Are.
See all our members in our Member Directory
News & Events
March 13th, 2017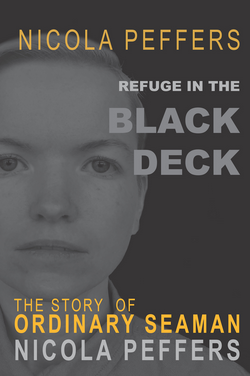 When Ordinary Seaman Nicola Peffers boarded the HMCS Winnipeg in 2009, she was embarking on her first deployment with the Canadian Navy. At twenty-six years old, one of the top students in her training class, and one of the few women on the boat, Nicola began her career with a sense of optimism and hope towards seeing the world and serving her country.
Read Article
March 10th, 2017
The BC Book Prizes shortlists were announced on Tuesday, March 7, with nine ABPBC members represented and shortlisted for a total of twenty titles. The winners in the seven categories will be announced at the Lieutenant Governor's BC Book Prizes Gala on Saturday, April 29. The dinner and awards ceremony will be held at the Pinnacle Harbourfront Hotel in downtown Vancouver. Tickets will be available for purchase through the BC Book Prizes website starting March 13.
Read Article
See more news & events.