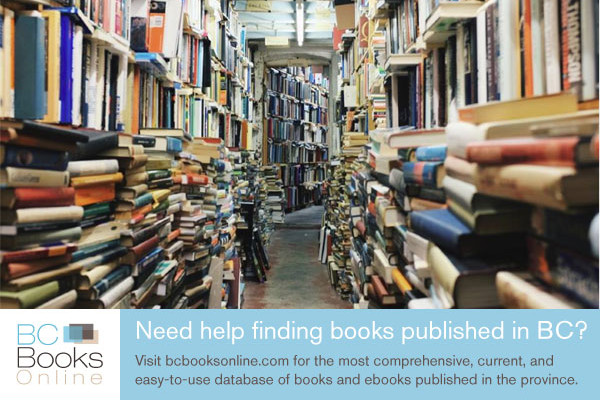 BC Bestsellers
For the week of May 15, 2016
Bestseller List
The BC Bestseller List is compiled using sales data from over 80 independent bookstores in BC, which is provided to the ABPBC by TBM BookManager. The list represents sales of BC published books released within the calendar year.
---
Welcome
The Association of Book Publishers of BC (ABPBC) is a trade association, founded in 1974, whose aims are to foster an environment in which our members will flourish and to expand an awareness of the value of books in all our lives. We are the largest regional affiliate of the Association of Canadian Publishers.
For more information on our member-driven association go to Who We Are.
See all our members in our Member Directory
News & Events
May 10th, 2016
In following Creative Industries Week, the Province of British Columbia released an infographic outlining the contribution of our various creative industries. Download the infographic here.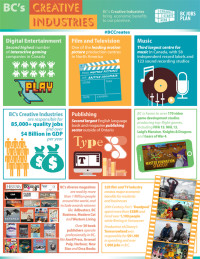 April 18th, 2016
A PARLIAMENT OF POETS
(a storypoem for BC Book Day)
Prepared by and presented on BC Book Day by Victoria Youth Poet Laureate, Zoe Duhaime.
1st page
Welcome to the parliament of poets.
2nd page
You will feel, like any child, a pull to the library.
Welcome to the top of the mountain,
the roses of the flower bed,
the warren in an endless field.
the room is cold, but the spines are red,
No food allowed, but the minds are fed.
You'll want to spend all day here,
and you can, my friend!
Read Article
See more news & events.