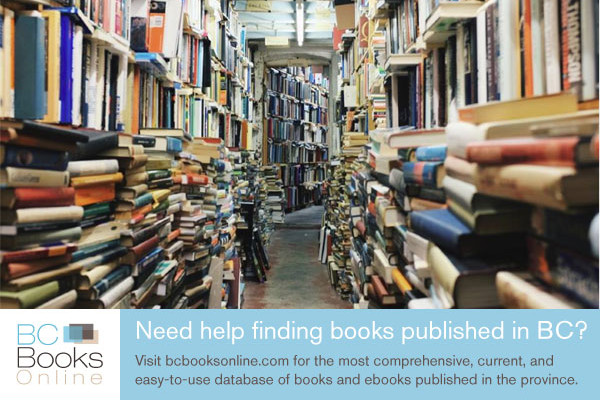 BC Bestsellers
For the week of January 31, 2016
Bestseller List
The BC Bestseller List is compiled using sales data from over 80 independent bookstores in BC, which is provided to the ABPBC by TBM BookManager. The list represents sales of BC published books released within the calendar year.
---
Welcome
The Association of Book Publishers of BC (ABPBC) is a trade association, founded in 1974, whose aims are to foster an environment in which our members will flourish and to expand an awareness of the value of books in all our lives. We are the largest regional affiliate of the Association of Canadian Publishers.
For more information on our member-driven association go to Who We Are.
See all our members in our Member Directory
News & Events
February 3rd, 2016
Canadian Scholars' Press Inc./Women's Press (CSPI) is seeking a Research and Marketing intern. Working from their downtown Vancouver office, this individual will receive a unique opportunity to learn about all aspects of higher educational publishing from CSPI's satellite office.
Read Article
November 27th, 2015
Caitlin Press is looking for two energetic individuals to help expand their team. They are accepting applications for a Marketing and Promotions Coordinator and a Production/Editorial Coordinator.
Read Article
See more news & events.