News & Events
Our most recent reports
Announcing the ABPBC's partnership with the BC Library Association
August 16th, 2017
The ABPBC is excited to announce that we've entered into a Memorandum of Understanding (MOU) with the BC Library Association to formalize our plans to work closely with the BCLA over the next year. We're excited that this partnership will help to develop relationships between librarians and publishers and expand the readership of BC books.
Together both associations will celebrate and promote BC publishers and authors and will support librarians and library staff across the province to develop their knowledge of BC publishers' books. Both the ABPBC and the BCLA are especially interested in representing BC books in the BC Summer Reading Club.
Aspects of the MOU include:
Promoting and distributing booklists that support BC Summer Reading Club, showcasing the breadth and depth of BC children's publishing.
Holding a publishers and BCLA event that will focus on both children's and adult publishing with the children's portion focused on local books.
The ABPBC will contribute funding to ensure that rural library staff have some of their expenses covered to attend a professional development session.
This partnership will greatly benefit both parties and we are excited to collaborate to further our outreach.
We are looking forward to BC Library Month in October!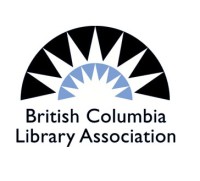 The ABPBC is a proud supporter of the BC Summer Reading Club (BC SRC)